Agriculture and Animal Husbandry Practices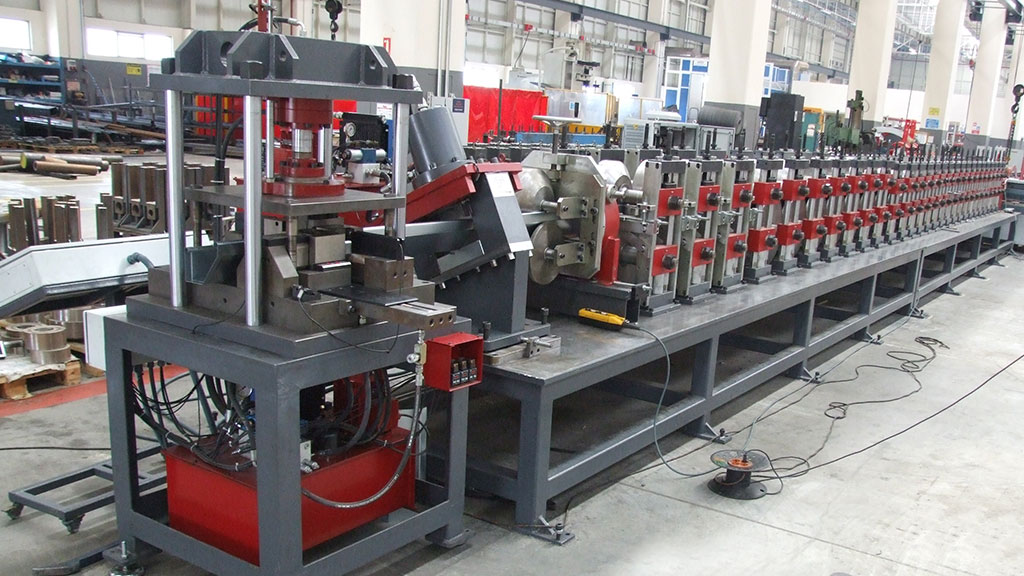 Construction of the poultry farms and racks for vines produced on an automated roll forming line, composition, press and punching, cutting unit, bending and stacking unit. Agriculture is one of the most transport-intensive sectors of national economy.
• Flexible lines of EAE Machinary allow high-quality onboard profiles for trailers, trucks and spars for trucks, effectively and economically, taking into account the needs and possibilities of the client, with the creation of the "turnkey" .
• Greenhouse structures: drain the complaint, a special metal by forming become interchangeable cassettes, automatic punching and stacking
• Supports for vines: made trellis stands, intermediate and end supports of stamping – shaped complex of equipment
• Poultry feed plants: profiles for feeding and watering systems and so on. With the integrated production line, designed by the customer.
1. Decoiler, coil car
2. Straightener and feeder
3. Roll Forming machine
4. Welding Unit
5. Flying shears, Hidrolic shears
6. Conveyor
7. Stacking table