Metal Door and Door Frame Production Line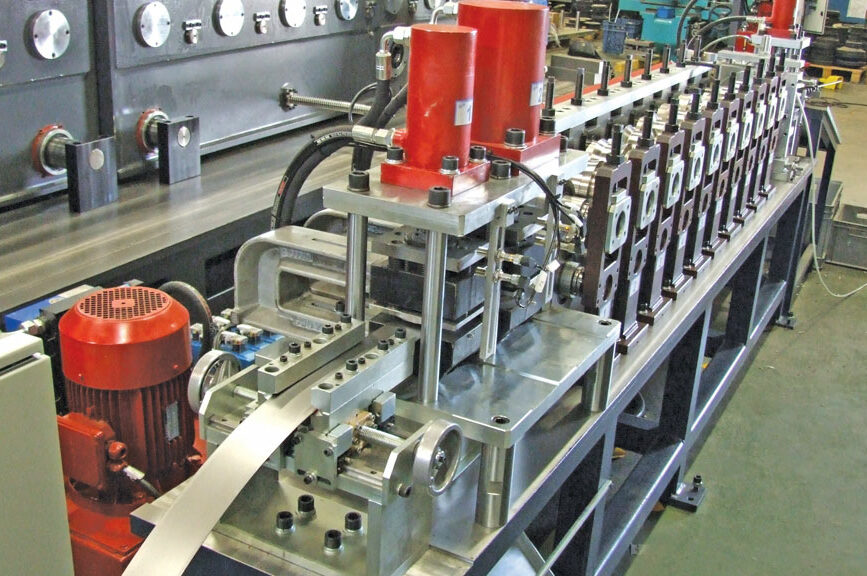 Roll forming lines with interchangeable cassettes to production metal door profiles, door frames, elevating doors fire-prevention.
• Lines with flexible elements for different height, depth
and thickness of the door.
• Lines with mechanization of finishing ends, tie locks,
ventilation grilles.
• Lines punching and cutting during profiling.

1. Decoiler, coil car
2. Straightener unit
3. Press complex
4. Conveyer
5. Roll forming machine
6. Flying shears
7. Conveyer for ending product