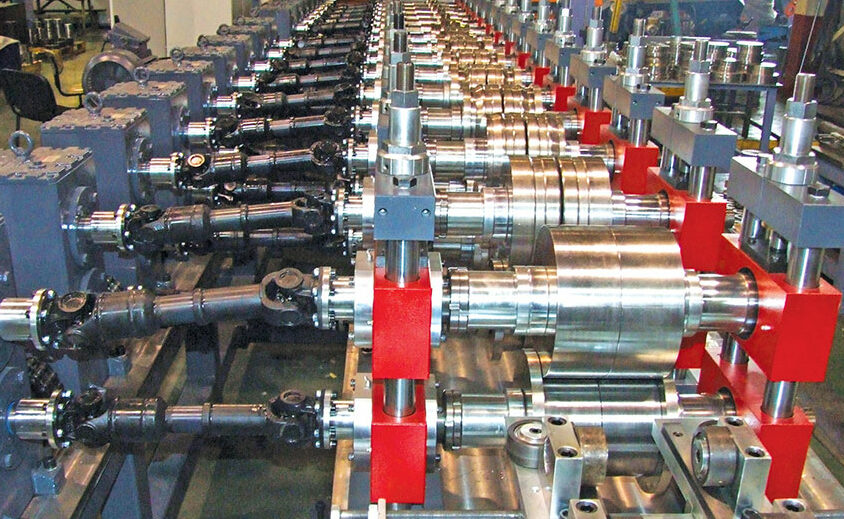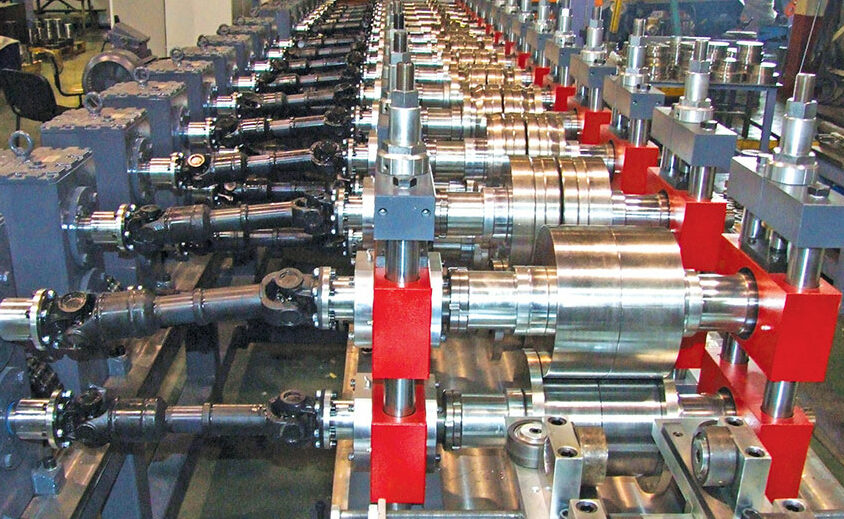 EAE Group of Companies experience and know-how, machines are built with technical reliability and safety, high flexibility and quick replacement of roll tools and /or quick tool changing. All roll forming equipments are delivered as flexible manufacturing lines all of this FMS (Flexible Manufacturing System) lines consist of most  advanced programming systems producing real shapes in real dimensions.
Apart from standard models, we are able to add custom design special equipment and offer full technical evaluation of sheet metal production lines.
• Lighting armatures and reflectors
• Cable tray production line
• Logistic warehouse upright production line
• Super market shelves and metal furniture production line
• Power cabinets and box production line
• C, U, Z and Sigma profile (stud & track) production line
• Guard rail production line
• Panel radiator production line
• Agriculture and Livestock Structure
• White goods and automotive industry
The wide range of roll forming lines have been built by EAE Machinery enables them to supply roll forming equipment for every industry and every requirement.
These lines which are designed integrated.
• Pre punched, notched
• Post punched, notched, bent
• Post cut
• Pre cut
• Inline punched HF or Laser welded.
With the thickness from 0.2 to 6.0 mm which are produce for every industry and application. Necessary precision, flexibility and speed are offered.