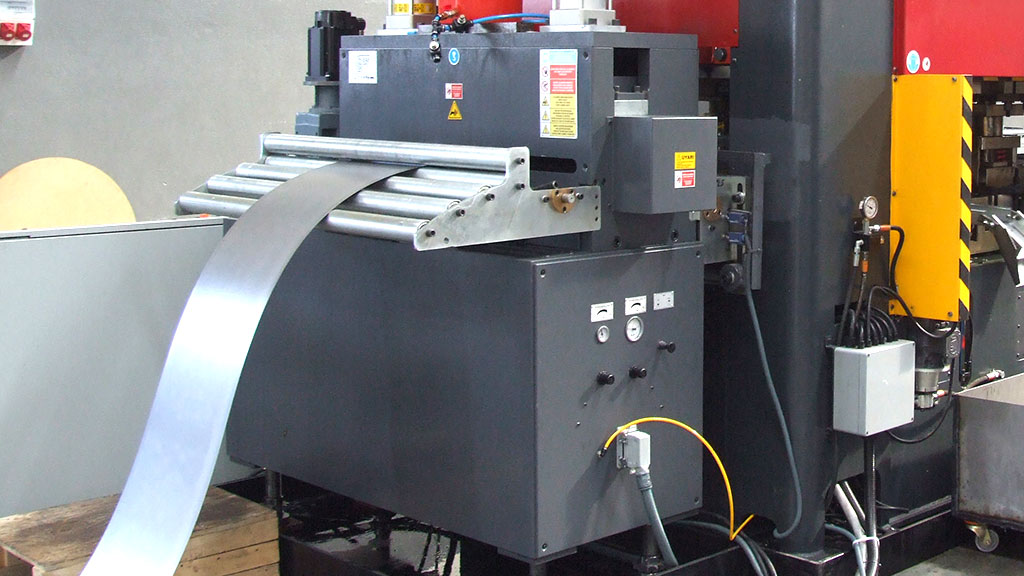 • Heavy duty feeders have rugged bolted steel block body including all steel transmission components
• Helical bevel or parallel shaft helical geared servomotor mounted with shrink disc-hollow output shaft
• High precision feeders are built using high quality hardened and ground steel feeding  rollers.
• Back-up roller for wide barrel length
• All rollers are supported with self aligned roller bearings.
• Feeding (pinch) rollers are activated either pneumatic or hydraulic cylinders.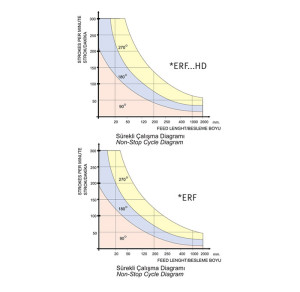 • Bottom and top rollers are driven by synchronized gears which are powered by direct coupled geared servomotor to the bottom feeding roller.
• Entry exit squaring and guiding tables are  adjustable for wide range of strip width.
• Pneumatic pilot release is a standard.
• Hydraulic lifting jack height adjustment system
• All models are in compliance with CE mark
• Fully documented including operating and maintenance manual in English language